Account-Based Marketing: A Guide To Hyper-Targeted Advertising
Are your marketing efforts not connecting with your target audience?
Do you ever feel like you spend so much time crafting your message, only for it to not reach who it's intended for?
If you can relate to either of these, don't worry, many businesses experience these frustrations too.
Marketing is a broad subject with many facets to it.
Businesses can shoot themselves in the foot and frankly waste their budget, by not approaching their marketing in a hyper-targeted manner.
This is where account-based marketing comes into play.
A strategic approach to delivering your message to the decision-makers in the organisations you want to do business with.
Let's explore this further below!
What is Account-Based Marketing?
Account-based marketing is a highly focused business strategy, where marketing is directed towards specific customer accounts.
Marketing departments can produce content, campaigns or even events that are designed to evoke a response from an account as opposed to a whole market.
Why is Account-Based Marketing Important?
Account-based marketing comes with a wide array of benefits.
While delivering a well-crafted message that resonates with your ideal customer may not be an easy task, the potential rewards can be very fruitful.
To break it down into some simple benefits, account-based marketing:
Allows you to create personalised marketing for target accounts

Can build effective relationships

Can provide an amazing return on investment

If done correctly, will get the attention of your target audience

Can be cost-effective compared to other marketing strategies

Allows you to get really creative (see below)
If those benefits haven't convinced you yet, let's dive into real-world account-based marketing examples and demonstrate the results you could achieve.
We may even include some of the companies that have tried to win us over using account-based marketing!
Examples of Account-Based Marketing
GumGum's Heroic Campaign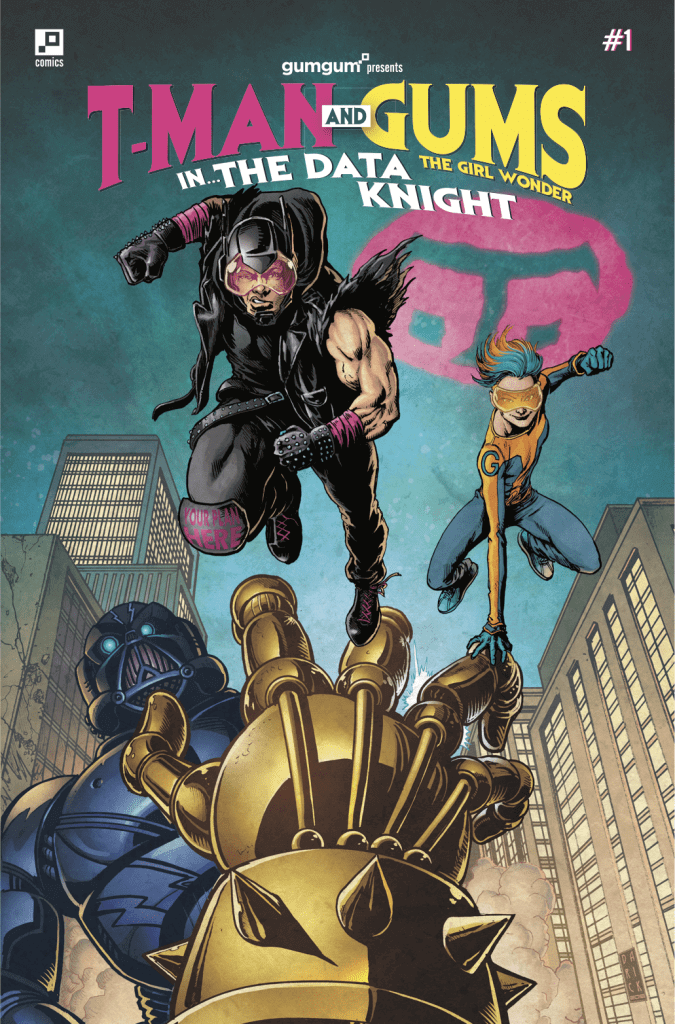 Computer vision company, GumGum, really wanted to work with the infamous phone company T-Mobile.
Aim high, right?
So, what did they do?
Did they produce a generic advertising campaign with the hope that someone from T-mobile would see it, like it and contact them soon after?
Of course not.
GumGum's chief marketing officer heavily researched T-Mobile's buying committee, which started with the executive leadership team.
Whilst researching, the CMO discovered that the CEO of T-Mobile is a huge superhero fan, specifically Batman.
Who doesn't love Batman?
With this key information in mind, GumGum began there account-based marketing campaign and decided to create their very own comic.
The goal was to create a real comic book that made T-Mobile's CEO part of the GumGum story.
Creativity at its finest!
GumGum expertly utilised their team of writers, illustrators, editors and letterers to produce the comic "T-Man and Gums".
Not quite as catchy as Batman but nevertheless, GumGum printed 100 copies of their own comic book and shipped them directly to T-Mobile.
So, what was the response?
Luckily for GumGum, the comic book-loving CEO was amazed by the effort and eventually, GumGum won the business.
I guess in this situation heroes do wear capes.
SEO Monitor's iPhone Invite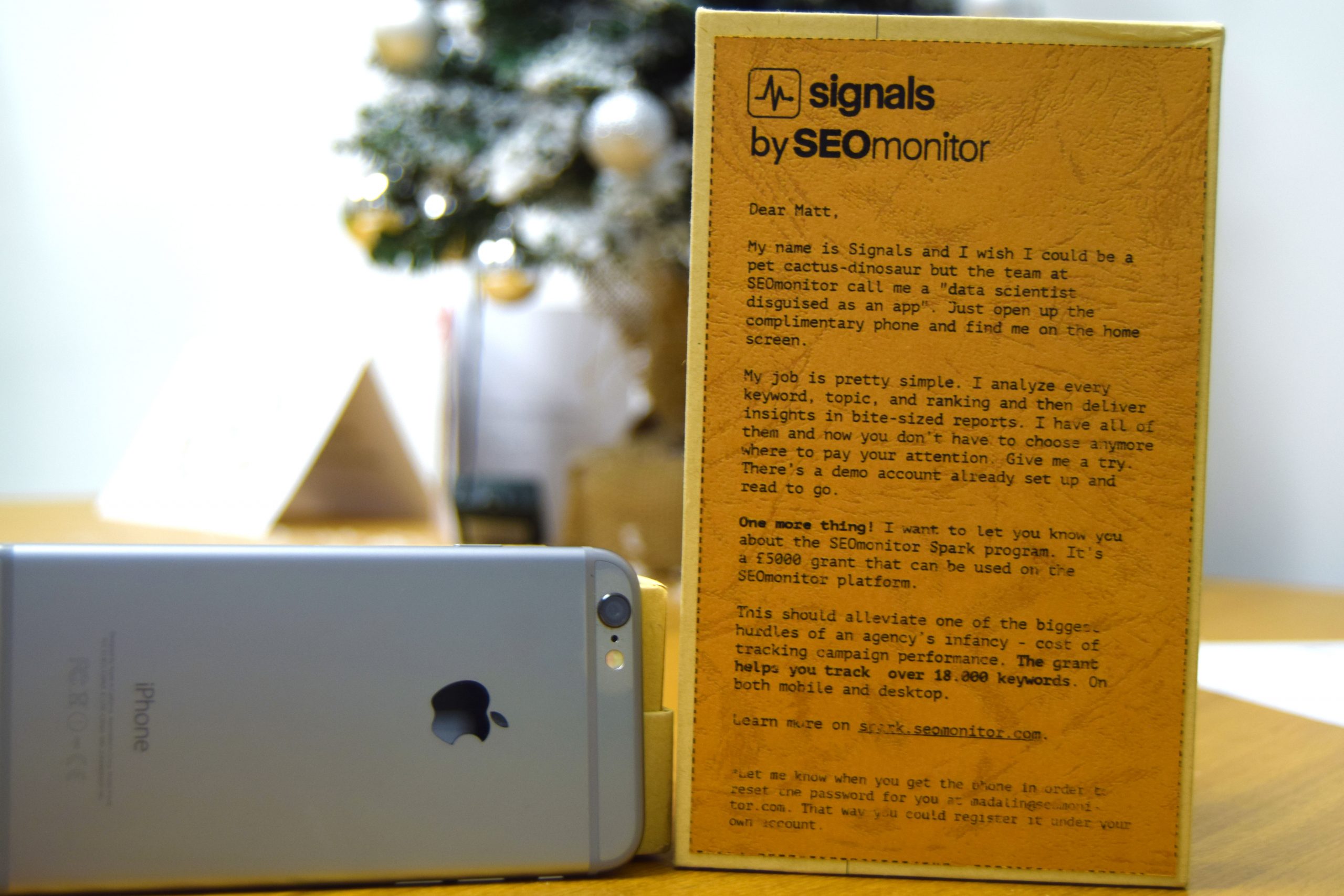 This example is quite personal to us at Tao, purely because we were the ones being marketed too!
SEO monitor is an established SEO software company that aims to improve the efficiency and reporting of search engine optimisation.
As an SEO agency ourselves, we were obviously on the radar of SEO monitor and after a call with them, they had the idea of sending us a certain something in the mail.
So, one cold morning the team came into work to discover a parcel on the desk.
Normally when we get mail its either coffee (yes we get coffee delivered) or endless junk mail.
We opened the parcel to find that SEO monitor had sent us a personalised message attached to a fully functioning iPhone 6!
The iPhone had an SEO monitor app installed on it with instructions on how to use it.
Instantly, this caught our attention and we couldn't stop talking about it all morning.
Of course, we then contacted SEO monitor again, thanked them for the gift and opened up another conversation with them.
A great idea and with even better execution.
If any other businesses want to send us iPhone's, our mail is open!
The Data Centre Plus Beer Pong Challenge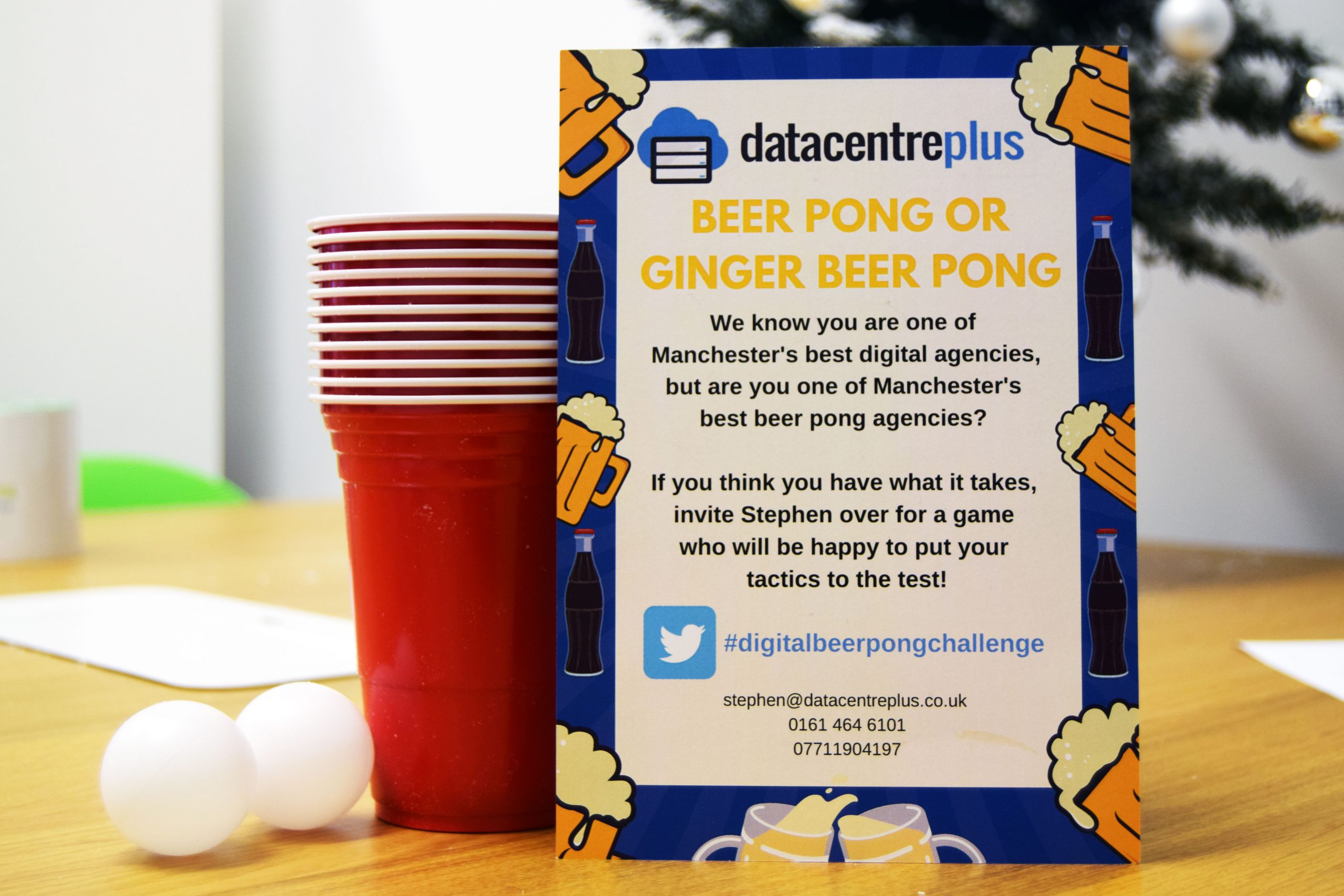 This one is another personal favourite of ours.
No iPhone's this time though.
Dedicated server company, Data Centre Plus, caught our attention by sending us beer pong equipment along with an invitation to play.
The marketing material that came with the ping pong balls and cups had a personalised message for digital agencies in the Manchester area.
Along with this was an invitation to challenge one of the data centre plus staff at beer pong.
We found this to be a much more enticing and fun way of opening up a conversation, as opposed to "meeting for a coffee'.
Below the invitation was a hashtag that we could tweet out titled '#digitalbeerpongchallenge' and an email and phone number to contact the company.
For a simple idea, the execution was carried out exceptionally. Instantly, the receiver, who in this situation was us, are spurred to action by either playing beer pong, tweeting about it or reaching back out to Data Centre Plus.
We can assure you that no other company have invited us to play beer pong this year, meaning this stands out strongly in our minds amongst the heap of other generic marketing materials we receive.
Well played Data Centre Plus!
Should You Do Account-Based Marketing?
We've established that account-based marketing can be a highly effective strategy to engage specific accounts you want to work with.
But how does this align with your wider marketing strategy?
As a Digital Marketing Agency, we can speak about the world of digital and the benefits until we turn blue in the face.
But alongside your SEO, PPC, Content and Social Media efforts should be a way of reaching the decision-makers you want to work with.
If you want to target a set of specific accounts, Account-Based Marketing should be integrated into your overall marketing strategy, alongside digital or even combined with digital.
The possibilities are truly endless.
So, set out who you want to reach, the message you want to deliver and the action you want them to take.
Then, get creative!
If you are struggling to reach your target audience, or want to engage with specific accounts, get in touch with us below to supercharge your marketing efforts!