What is Aero Commerce?
The Aero platform has been developed to use in e-commerce websites.
It's there for retailers looking for a professional e-commerce solution and is an alternative to platforms such as Magento and to some extent, Shopify.
Fast and Lean; Aero is built for performance. We have seen much faster page load speeds and with speed being a big factor in conversion rate for e-commerce businesses we've seen significant improvements in conversion rate.
Lower Infrastructure Costs; the platform has been developed to be much less resource hungry than some of the competitors. Meaning that it doesn't need super servers sat there purring away in the background. You can reduce server costs by upwards of 70% in most cases.
100 Lighthouse Score; out of the box the platform will score 100 on the Google Lightspeed tool.
SEO improvements; we know a thing or two about SEO. It's where we started, more about our SEO services can be found here, but the speed boost alone could help the site rank. That along with the enterprise level of control you have over all the page information you need to optimise a site.
Support; Full training, technical and business support where required too.
Looking for more information on Aero Commerce?
Get in touch with us today and we can help with more information or discuss your project in detail.
Aero Commerce Example in action
Garment Quarter were one of the first e-commerce retailers to use Aero for there site. They saw huge improvements in terms of conversion rate, speed of the site and cost to run the platform dropped dramatically too.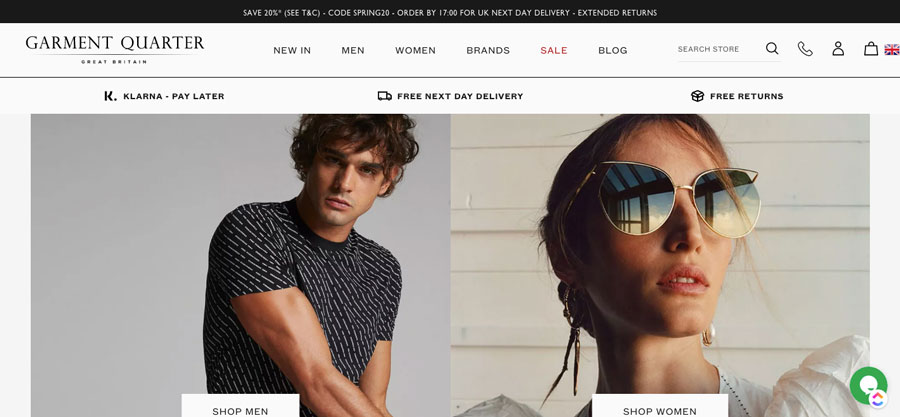 E-commerce performance that smash Google's Web Vitals

The platform's admin interface is intuitive and really easy to use; think Woocommerce or Shopify simple.
Allowing retailers and ecommerce teams to manage products, sales, promotions, merchandising, and despatching with ease.
Integrations with all platforms
Integrations with stock control, ERP, warehouse management, and accounting systems are all achieved through the extendibility of Aero and skilled agency partners such as Tao Digital Marketing.