How Small Business Owners Can Acquire Assets To Grow Their Business
This article discusses the ins and outs of acquiring digital assets to grow your small business. It also discusses the advantages and disadvantages.
Growth is a requirement if you want to remain competitive as a small business owner operating online. You need a solid strategy for growing your business.
While most businesses will opt for tried and true growth methods, thinking outside the box can yield impressive results.
One of the best outside-the-box methods is acquiring digital assets (e.g., niche websites, social media profiles) to help further grow your small business.
Let's discuss the ins and outs of digital assets.
The Status Quo of Growing Your Business
Most businesses opt to pursue traditional growth methods for lack of knowing better. Some of the more popular growth strategies typically include things like:
Obtaining organic traffic through content marketing

Developing an email list

Being active on social media

Investing in paid advertising

Word of Mouth
However, there is another less known way to pursue your growth goals that can potentially yield better results: growing your business by acquiring digital assets.
Digital assets are significant because they don't come with much of the overhead that brick-and-mortar businesses have. It's also possible to find a wide range of assets within your price range, giving you more options than traditional acquisitions.
Why Perform Growth Through Acquisitions?
The digital mergers & acquisitions (M&A) landscape is still largely in the early stages compared to more traditional brick-and-mortar businesses. That leaves plenty of opportunities for strategic acquisitions that can grow your business overnight.
Unlike traditional acquisitions of brick-and-mortar companies, which can be complex, owing to the transfer of hard assets such as land, vehicles, etc., digital assets can be easily transferred in short timespans – often in a day. 
This allows you to utilize cash on hand or leverage capital towards a growth outlet that provides more immediate returns than advertising and social media strategies.
Acquiring digital assets allows you to take on a company's clients, content, website traffic, search rankings, email lists, etc. These can lead to more users for your service or buyers for your product in short order.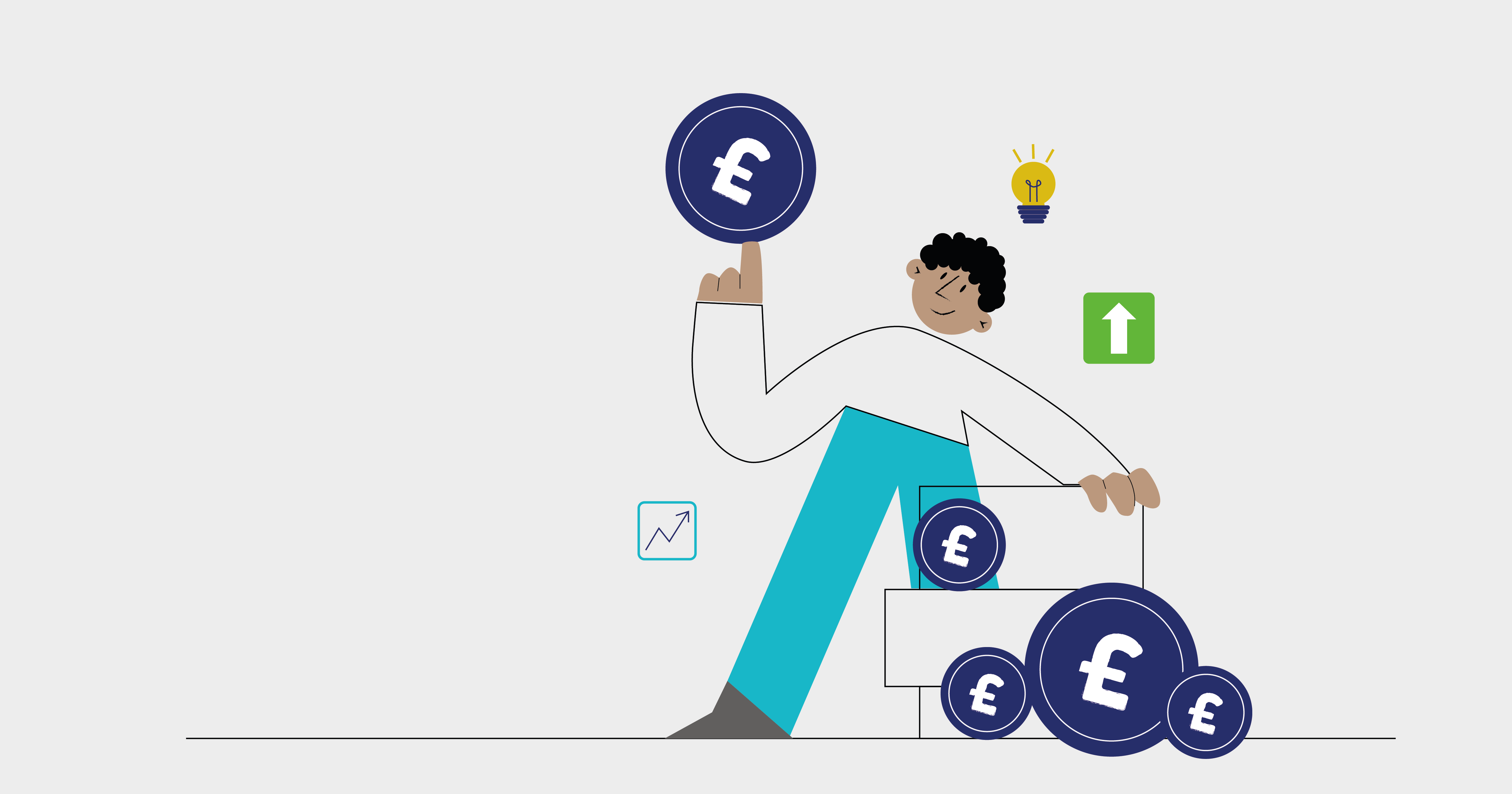 What Kind of Assets Can You Acquire?
There are many digital businesses, which we will cover below, and not all of them will make for good acquisitions for all types of companies.
Before you begin looking at businesses to buy, you must understand the upsides and downsides of that particular website model. 
Understanding these risks and benefits will help you plan how the digital asset can fit into your current business model in the short term and over the long run to help you maximize returns.
Blogs and Niche Websites
Blog and niche websites can be an excellent investment, as they provide businesses with various ways to engage their audience and drive growth. This is especially true for online businesses or those that operate on a national or global level.
Typically, blogs and niche websites benefit from content that can rank in search engines like Google and Bing. This content drives traffic that can be monetized in a variety of ways, including:
Digital Products

Ad Revenue
By buying a website, you can use this traffic for marketing your products and services to visitors to the blog. It's also possible to monetize through the aforementioned methods to increase revenue.
Social Media Profiles
Acquiring a well-established branded social media page or profile can expand your potential customer base overnight. This is a common way for businesses to skip past the growth phase of building up their social media profiles.
You don't have to keep the branding of the social media page you buy, either. There are many prominent social media profiles and pages that have been purchased in the past and changed to new names without losing subscribers, so long as the new branding is relevant.
You first need to understand which social media platforms your target audience spends the most time on. Then, you need to figure out what type of content can help you better engage them. Different businesses will benefit from specific social media platforms, so don't just rush out to a market like FameSwap and purchase an account.
Not all businesses will benefit from social media, either. So, start with understanding if you'd be better off acquiring another asset such as a blog or aged domain. 
Lead Generation Sites
For service businesses that rely on a steady stream of new leads, a lead generation website can provide you with plenty of growth opportunities. Some of the business types that commonly work with lead gen sites include:
Locksmiths

Plumbers

Roofers

Commercial Refrigeration
Because building lead generation websites can be complex, it's best to purchase an established website to skip past the initial growth phase.
Ecommerce Businesses
For brick-and-mortar retail stores, acquiring an established eCommerce business can quickly allow you to expand your reach without the costs associated with building new stores.
Purchasing an established eCommerce business can be a better option than trying to build your own. For one, buying a site that is generating revenue ensures you already have customers visiting. It also allows you to skip past setting up the eCommerce backend, which can be costly and time-consuming.
You can altogether skip the initial phases of a new eCommerce website, allowing you to instead focus on bringing in new customers and expanding sales. Any business that sells products, from clothing shops to sporting goods stores, can benefit from purchasing an established store.
SaaS Businesses
Saas, for the uninitiated, stands for "software as a service". It's a method of licensing software on a subscription basis instead of the traditional way of selling software licenses. 
Likely, you've already used SaaS software many times in your life. Some of the largest software companies in the world have moved to SaaS models, as it makes their software more accessible to consumers. Some popular SaaS brands include:
Adobe Creative Cloud

Microsoft Office Online

Google Workspace

Quickbooks Online
Depending on the type of business you are operating, you can acquire an established SaaS product that can benefit your customers and work complementary to your business and expand your potential customer base.
An example of this would be a marketing agency purchasing customer relationship management (CRM) software. The agency can offer the CRM to their clients and now also has a host of businesses that use the CRM they can provide marketing services for.
Look at the acquisition of keyword research tool Ubersuggest by Neil Patel for a real-life example. Purchasing this tool allowed him to market services to people using the keyword research tool and expand his potential customer base overnight. He was also able to turn the keyword tool into a paid subscription generating further revenue. 
Aged and Branded Domains
Aged domains are domains that were previously used for websites but have since been dropped, either due to disuse or because a company forgot to renew its domain.
The first of those is what you want to look for. Avoid domain squatting, which is buying a domain from an active company that simply forgot to renew, as that is illegal.
Instead, look for domains previously associated with businesses but have since been discontinued. The benefit of these domains is that they have a backlink profile, traffic history, and likely residual brand recognition. You can do a few things with these domains, including:
301 redirect to your primary website

Building a new website on them (LeadGen, secondary brand, etc.)

Change your current domain to the new one
Aged brandable domains can be beneficial. These will allow you to build a secondary website to capture more search real estate and improve traffic and leads. Or, you can redirect to your primary domain to increase your SEO backlink profile.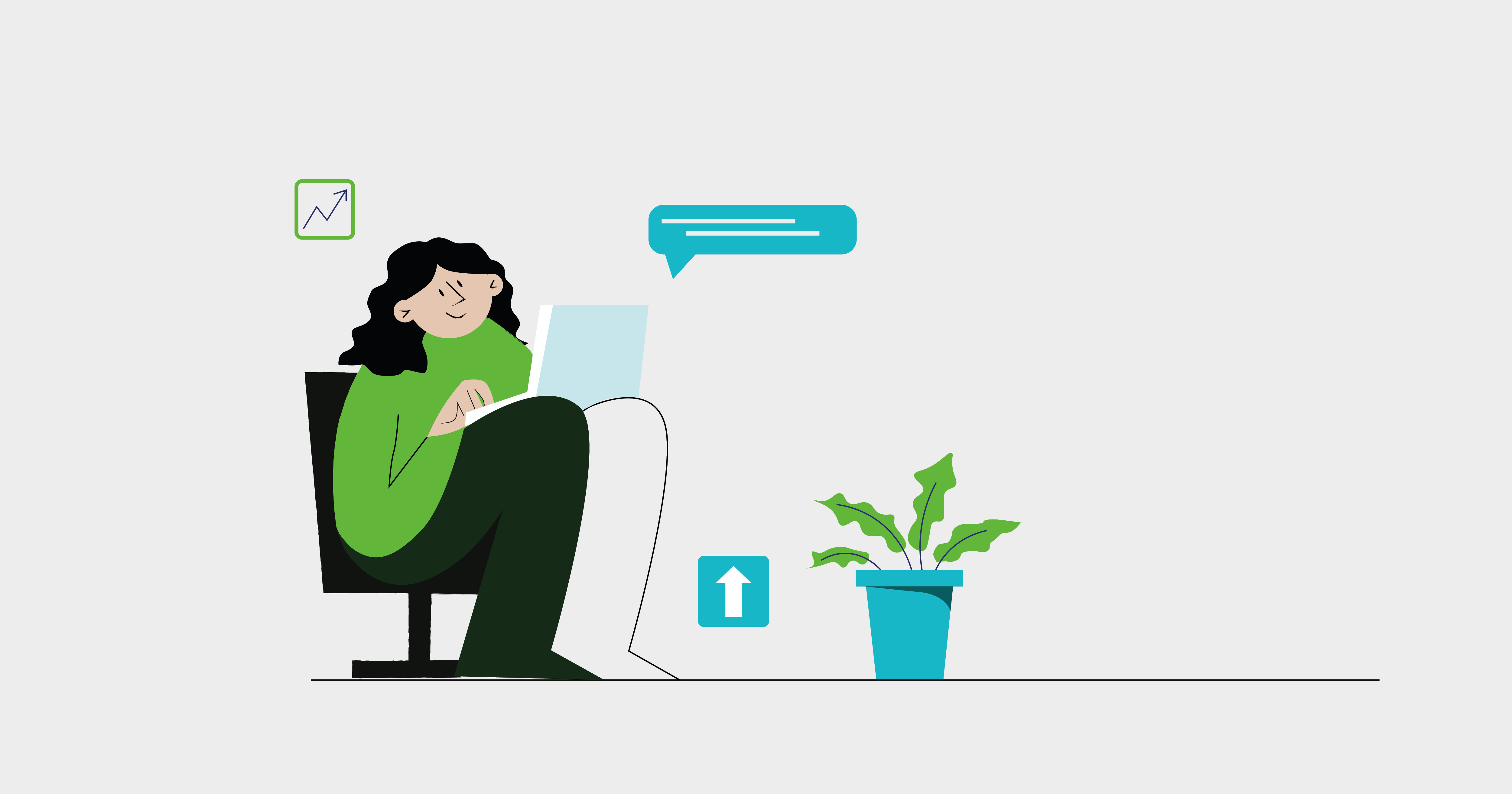 How to Find These Assets
There are a few different places to find digital assets listed for sale. I recommend that business owners who haven't worked with digital assets stick to reputable public marketplaces, which is listed in the next section
Public Marketplaces
Public marketplaces are websites set up for people to list their websites, SaaS businesses, and other digital assets for sale. A few of the most popular public marketplaces include sites like:
There are many others, so keep looking if you don't find something of interest on one of the above marketplaces.
These marketplaces typically have vetting processes for websites and other listed assets. Usually, this vetting will verify the website or assets analytics, traffic, finances, and additional important information. 
While this doesn't mean you can forgo doing your own due diligence, it can provide a good starting point for first-time buyers that decreases risk.
Private Brokers
Similar to real estate sales, there are private brokers, such as Website Properties, that work with sellers to help find a buyer and facilitate a smooth sale of digital assets. 
You can find digital asset brokers for everything from social media profiles to websites, YouTube accounts, crypto portfolios, etc.
One benefit of working through a private broker is that you are likely to find higher-quality assets. Because broker fees are typically higher than public marketplaces, they tend to be more selective about who they are working with.
Private Sellers through Outreach
Many of the best opportunities won't be publicly advertised on public markets or available through private sellers. Instead, you will have to reach out to private individuals and create those opportunities. 
The best way to go about this is to use a tool like Ahrefs to discover websites similar to what you want to purchase. Make a complete list of each website that meets your criteria and send out letters of inquiry.
You will likely be surprised at how many website owners would be interested in selling for the right price. As with anything, make sure to do your due diligence to put yourself in a better position for negotiation.
6 Things to Watch Out For
There are a few key things you need to know before attempting to purchase a digital asset. As with any investment, things can go belly up quickly if you don't perform your due diligence and don't fully understand what you're getting into. The following are 6 things you should watch out for when investing in digital assets: 
1. Have a Long-Term Strategy
When you first start looking at websites, you will likely find numerous sites that look appealing. However, don't be too quick to make a purchase.
The first thing to think about is how a website fits your long-term strategic goals. You want to purchase a digital asset that will grow with your business and continue delivering value over the long term.
Consider your business's long-term goals and mission. Make sure that any digital asset you purchase fits in with that mission before making any purchases.
2. Perform Due Diligence
Due diligence is what separates successful investors from those that barely scrape by. With digital assets, due diligence can save you a lot of money and headaches in the long run.
While you can minimize your potential downsides by purchasing assets from reputable marketplaces, nothing will take the place of due diligence. This means going over the analytics, finances, link profiles, followers, etc.
The reality is there are people out to scam whoever they can. As with traditional investment schemes, digital assets have their share of scams that the unwise investor can fall for when rushing into a purchase.
The first rule is never to purchase a digital asset where you can't see at least six months or more of records or all relevant records for assets less than six months old.
Use multiple tools to verify any data you are presented with.
3. Ensure the Asset Integrates with Your Workflow
Just because a digital asset passes your due diligence and fits within your long-term goals doesn't mean it's right for you.
It may not be worth the trouble if you have to expend considerable resources to integrate a newly purchased asset into your current workflow.
I've seen websites that, on paper, looked like great investments. The sites made plenty of money, had consistent traffic, and were primed for long-term growth. However, upon further looking at how the business was set up, things were unorganized and would have required a significant overhaul to work efficiently.
There are plenty of assets available for purchase, so don't feel compelled to buy one that doesn't integrate well with your workflow or complicate your business.
4. Sign a Sales Contract Laying Out the Terms
Once you've decided to purchase a digital asset, make sure you have a contract detailing timelines, deliverables, an NDA if necessary, and anything else you need to protect your investment.
Ensure that, when writing out the timelines, you leave yourself room to review all the deliverables. 
Some sellers may not want to work with contracts. This is particularly common with low-value sales. However, you should be wary of sellers who won't use contracts for larger transactions.
5. Don't Overpay
It seems like an obvious statement, but you don't want to overpay for a digital asset. As with any other investment, there is a negotiation process, and the more information you have, the better your position will be.
Digital assets are typically sold in multiples of between 32x and 36x the average monthly profit of the previous six months. However, there can be a massive variance in this. I've seen websites sell as low as 12x and as high as 40x or more. 
As part of your due diligence process, you should have a solid understanding of traits unique to each asset that increase its value. Things like high-quality content or aged and brandable domains can make a website more valuable. Look for digital assets with these specific traits that are undervalued.
6. Use an Escrow Account
With higher valued assets especially, the transfer and payments must be run through an escrow account. This will decrease the risk for both you and the asset seller. 
An escrow account serves as a holding account for funds and acts as an intermediary for transferring files, passwords, domains, and other deliverables. The seller doesn't transfer anything until the money is deposited, and you don't release funds until all deliverables are confirmed.
You will need to discuss with the seller whether you are responsible for the escrow fees or if you both do a split. Avoid sellers who don't want to work through escrow.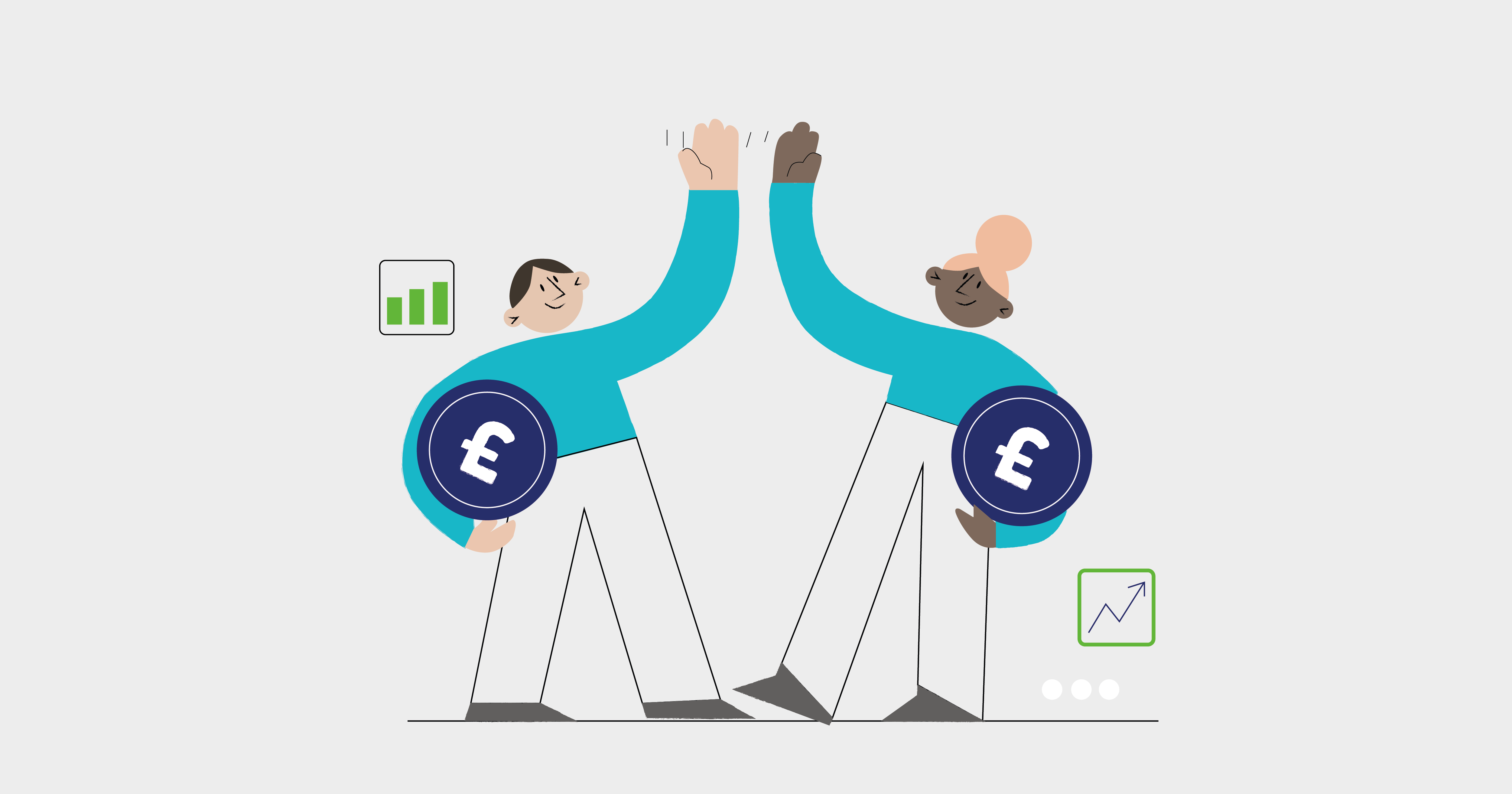 Actionable Takeaways
If you're in the growth phase of your business, and the prospect of pumping money into SEO or advertising for a year doesn't appeal to you, acquiring digital assets may be the way to go.
You can seriously cut down the time it takes to see results by acquiring established digital assets already bringing in traffic and income. However, be prepared to spend money. This is not a good strategy if you don't have working capital or cash reserves. 
Assets that are established and bringing in revenue will sell at a premium. The good news is that you can find digital assets at all price levels, making it more likely to find solid assets within your price range. So, if you want quick growth without the downsides and risks of SEO and advertising, consider purchasing digital assets.