A Valentine's Day special: How to build a relationship with your customer
B2B digital marketing continues to evolve at pace. Businesses, and ultimately people's, needs and expectations are constantly shifting. This results in an increasing pressure to use a variety of techniques to keep up with competition and thrive.
It's all too easy to fall behind in the digital world. We've seen this with many big businesses and brands in recent years, who have failed due to a lack of strategy, new technology adoption, and measurability to support investment in the right marketing channels.
However, a critical factor; and a fundamental principle that does remain, is the need to build, develop and retain a relationship with your customer.
Since it's Valentine's Day, we thought it was quite fitting to highlight and discuss the importance of relationships – please do share your thoughts with us over on our social channels, and share the love <3
So, because we're feeling the lurveeee too, we've pulled together some top tips for you about how you as B2B businesses can build a relationship with your customers.
And, if you're single this Valentine's Day, our seven tips could be all the luck you need…
1. Establish how often your customer wants to be communicated with and via what channel?
This seems pretty basic, but so many businesses continue to get this wrong or push it down the priority list.
If customers get the level of communication they desire from one of your competitors because you have failed them, then you've lost.
Presenting the customer with a variety of communication methods early in the process gains a positive experience with your business, building trust from the outset. This can be done via methods such as online chat, website lead forms, downloadable resources and call buttons.
Creating a positive relationship from the get-go is vital, but then you must build on this relationship and secure loyalty with the right level of communication, via their preferred method.
Ask questions such as; where did your customer come from? What pages of your website did they engage with? How have they communicated with you? How often? Collecting and analysing data will support your communication and relationship for the long-term.
2. Understand your customer journey & make improvements where necessary
Investing time into understanding your customer journey, putting yourself into their shoes, will help you value the relationship and make improvements to the customer interactions.
This will also help you make strategic decisions to invest further time and budget into the areas that you know your customers want, and are providing a positive customer experience.
3. Branding & tone of voice
A strong, well-created brand can truly separate you from your competitors. Your brand identity and tone of voice is most often the first interaction.
And, if it's a personal interaction then your brand must be reinforced via your employees to equally influence your customer with what your brand represents.
A consistent approach across all channels will ensure you build a brand that your customers remember, creating an emotional relationship between your customer and your business.
4. Personalisation
When it comes to building a relationship, emotion is key. Customers want to work with people, businesses and brands that they connect with.
It's much easier to form a connection with a business if you share similar values and also feel valued by them.
Lets face it, we all love to be loved. No one wants to be 'just another number' or 'a little fish in a big pond', so don't treat your customers this way.
A beneficial way of ensuring your customer gets that added touch is via personalisation. Customers like to see you make an effort, reaching out and providing a personalised experience and interaction.
Here's a few examples…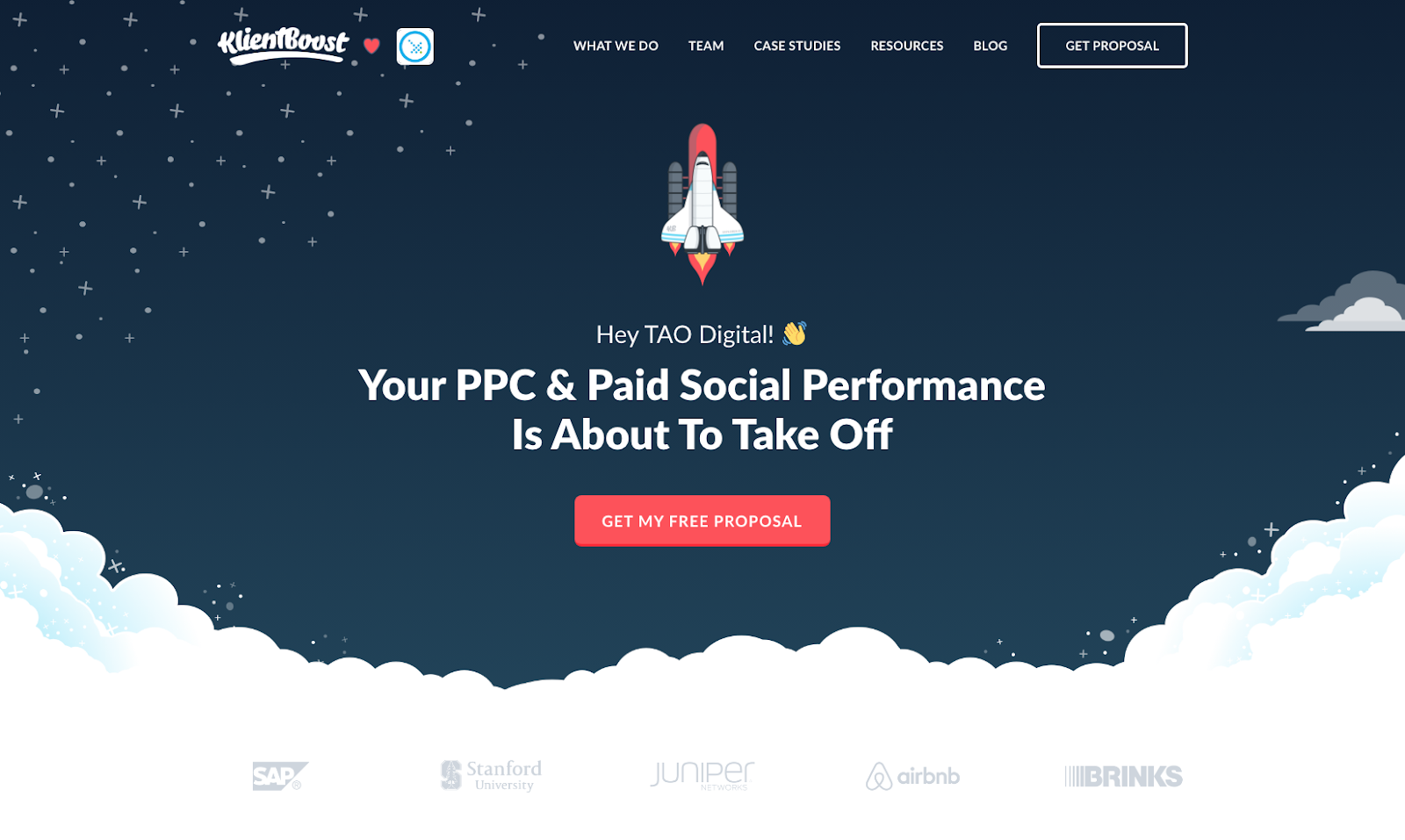 5. Provide value
Whilst we've touched on emotion and personalisation, ultimately you need to provide maximum value to your customer: why should I work with you?
At the heart of it, providing valuable content and resources to your customer can show your appreciation. Customers don't need flowers and spa trips (I'll happily accept though), they want you to help, to care, to be a valuable asset to their business.
Offering helpful content will not only position you as an expert in your field but it will translate to your customers that you prioritise their custom and the relationship you have.
6. Engagement
What is arguably the key to a fairytale, happily-ever-after relationship is to listen. The inability to listen to your customer can quite frankly be the mother of all break-ups. And we certainly don't want that, today of all days!
Listening, engaging and encouraging a two-way communication process will allow you to understand what your customer wants, not what you want.
Seeking real feedback, whether positive or negative can be invaluable to your business, whilst making your customer feel important and special to you.
7. Leverage user-generated content
Another tactic to give them that warm, fuzzy feeling inside is to make them part of your business too. Getting customers to talk about your business is #couplegoals.
Once they become brand ambassadors for you, make sure you share and show appreciation for them. Whether that's putting their review on your website, sharing their latest social media post or having them star in your next video.
Summary
Building honest, long-lasting relationships takes time, but can provide immense value to your business. Earning a customer's trust and loyalty can provide many more opportunities.
Creating a relationship should not be seen as a one-step process. Enhancing and developing your B2B customer relationship should be constant, particularly as new technology and businesses continue to evolve.
Keeping the process simple, effective and valuable for the customer to do business with you is an investment you shouldn't ignore.
Here at Tao Digital Marketing, we take pride in getting to know you, your business, and your audience. This allows us to better support your business goals, enhancing your online presence to generate new business customers with relationships at the core.
From strategy, web design, social media, email marketing and other channels, digital marketing can be a key ingredient in increasing and strengthening B2B business customers. It also provides accurate and specific metrics to measure and align your sales and marketing investments.
For more advice or digital marketing support contact us today.