What Are The Different Types Of Websites?

If you own a business and don't currently have a website, we aren't going to judge… but we recommend you get one!
If you're looking for a new website we can help.
Having a website allows you to connect with the millions of people scouring the web and opens up the opportunity for your customers to find you.
Your website acts as a brand touchpoint and ultimately shapes how customers perceive your business.
Not only that, it gives you the opportunity to make sales online or gather quotes/leads.
You know, the things that actually mean something to business owners.
With all that in mind, how do you want your customers to perceive your brand?
What type of website is going to achieve this?
What type of website platform should it be built on? And most importantly, how much is it going to cost?
That's a lot of questions to ask yourself – we understand.
But there's also a lot of answers! There are now hundreds of new websites being built every minute, built on different platforms with different features. Our job, in this article, is to compile information on the most popular types of websites, so you can make an informed decision when coming to buy/build one!
1. E-commerce sites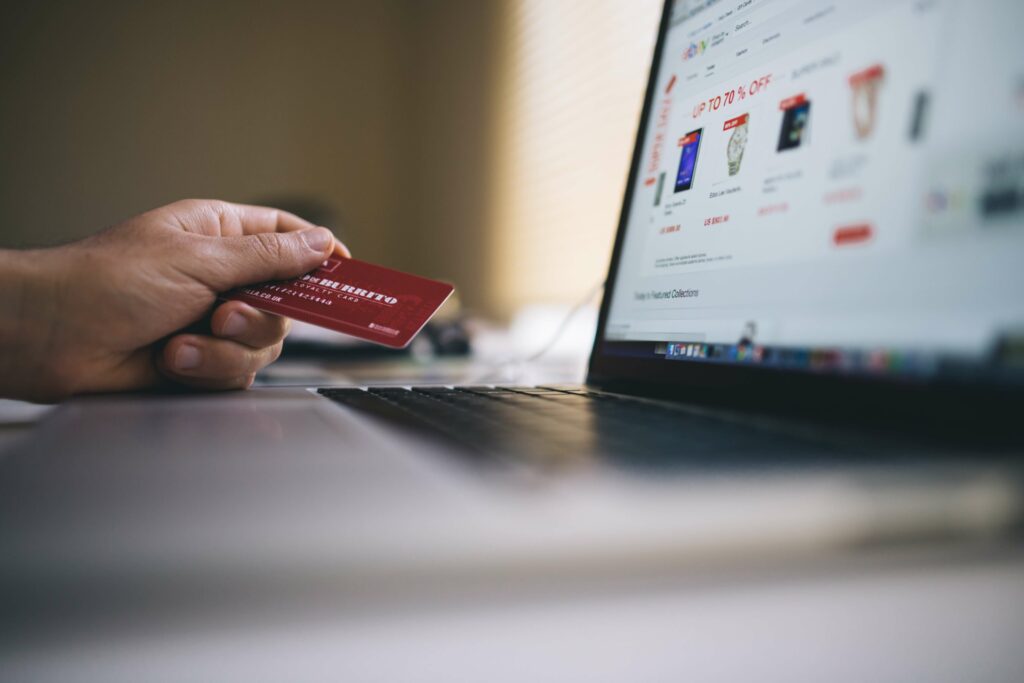 What is an e-commerce site?
So, you think you have what it takes to sell your products/services online?
If your willing to venture into the world of online selling, you are going to need an E-commerce website.
An E-commerce site is a website that allows you to sell a product or service through your site itself.
This means people can go to your website, choose a product they want, add it to their cart and make a payment.
Imagine you have just started a T-shirt business.
Instead of paying for rent for a shop in the high street, you could instead start an e-commerce site and sell your T-shirts to people directly online.
What is the best platform for an E-commerce site?
For pure, unadulterated load SPEED; you can't beat Aero Commerce. Read our review here…
There are many platforms out there that are built solely for e-commerce purposes.
If you are planning on having a handful of products in your shop or working with a small budget then Wix, ​and Squarespace all come with E-commerce functionality.
However, if you have big plans for your shop and you would like something more feature-rich then you should look towards Aero Commerce, Shopify, BigCommerce, EKM and Magento.
These type of platforms will guarantee you bang for your buck along with the stability that comes with platforms built for e-commerce.
Also, WordPress is an amazing platform for medium to large E-commerce sites.
How much do E-commerce sites cost?
Now, the part you're waiting for! How much is an e-commerce site going to set you back?
Well, it really depends on your goal and scope of the business. If your goal is time-based and you want to get a website up as quickly as possible and start selling today then you can use a template on sites like Wix, Shopify, GoDaddy and Squarespace.
These sites are based around subscriptions so here are some typical options below.
Shopify Costs
Advanced Shopify: £235 p/month
Wix Costs
Business Unlimited: £16 p/month
Squarespace Online Store Costs
GoDaddy Costs
Online store: £19.99 p/month (when billed annually)
We advise you to weigh up your options, clearly define your goals for the site and then decide whether you want to invest in something for the long term or want to start selling right away!
2. Brochure Websites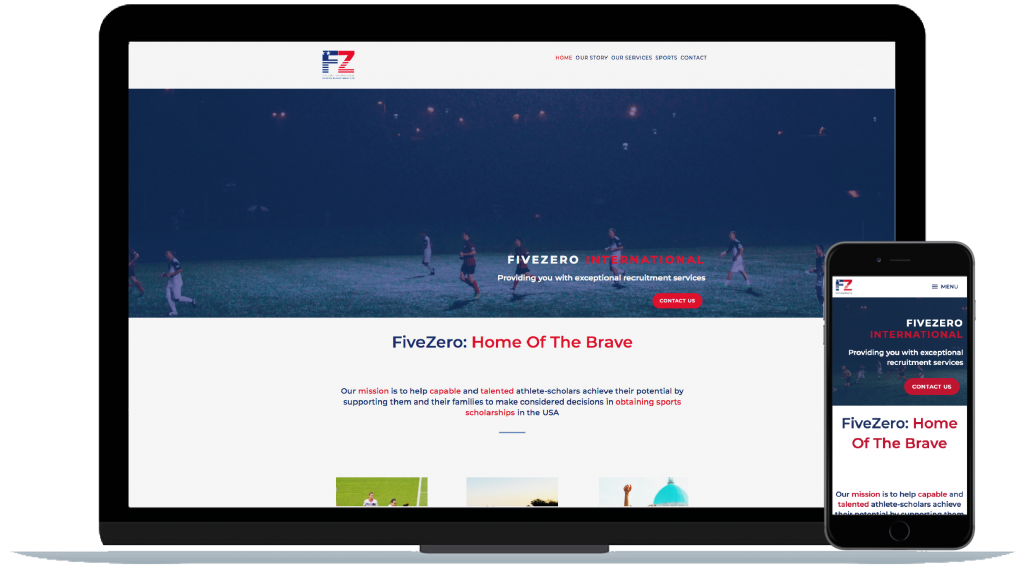 What is a brochure website?
A brochure website can be defined as an extension of a businesses sales brochure.
Typically, a brochure website will provide information on a business such as who they are, what they do and where they are located.
As opposed to an e-commerce site, a brochure website does not actually sell its products or services on the site.
The purpose of the site is to display companies goods and services to influence customer's decisions.
If you want to buy something on a brochure site, you would have to contact the business themselves.
In order to have a good brochure website, it needs to stand out visually and be engaging to look at.
Not only does it need to look good, but it also has to read well.
Hiring a good copywriter can come in handy for this to really showcase your business in the best light and persuasively engage readers.
When it comes to promoting your business, brochure sites can be highly effective, providing that you have some stunning images and quality marketing copy to go alongside it.
If, however, you have a certain sales target you want to hit, an e-commerce site may be more appropriate for you.
What is the best platform for a brochure website?
As brochure sites will normally only have a few pages and do not need to be constantly updated, a website builder such as Wix or Squarespace could be a great option for you.
Typically, small businesses will use a brochure website to establish an online presence – an essential component of any business today!
If you are looking to include a blog on your brochure site, it may be a good idea to get a developer or web design agency to build the site on WordPress.
Wix and Squarespace do, however, include blog functionality, although, from our experience, a developed site on WordPress is your best bet.
When creating a blog for your site, you should look at developing an inbound marketing strategy.
How much do brochure sites cost?
Much like E-commerce sites, the price of brochure sites will vary depending on the complexity and functionality.
You may find that some freelancers or web agencies offer to build these types of sites for a few hundred pounds.
Again, from our experience, cheaper doesn't always mean better. Your website is an investment.
A quality website with SEO optimised content, beautiful images and good user experience design is guaranteed to generate a greater return on investment than a quickly thrown together site.
Many aspects go into a good website such as time spent building wireframes, design, developing, testing, optimising and much more.
The more time you can spend efficiently in these areas, the greater return you will see from your website.
Our starting rates for standard websites like brochure sites are £2500 and upwards.
Our approach is to value quality over price and never to cut corners.
3. Portfolio Sites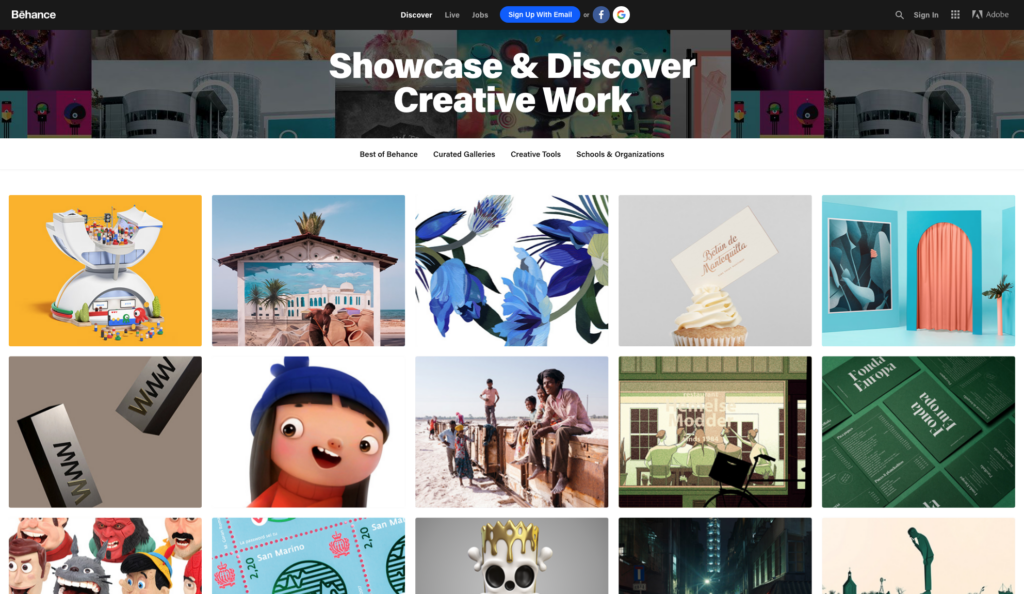 What is a portfolio site?
This is one for all the creatives out there looking to show their work off to the world! Portfolio sites act as, yes you guessed it, a digital portfolio.
For many individuals, portfolio sites are the perfect tool for gaining more business and most importantly, building their personal brand.
Many employers will normally hire creatives based on them demonstrating their level of skill beforehand.
Portfolio sites are essential when it comes to showcasing your talent, whether that's videography and web design or marketing and SEO.
Communicating your skills/abilities with potential customers/employers is so much easier when you can quickly send them a link to your site and they are met with a library of your previous work.
Portfolio sites are usually laid out in a simple way, by using engaging media such as high-quality images, text and video.
What is the best platform to build a portfolio site?
When it comes to building a portfolio site, there are a few standout platforms that people usually go to.
The best platform to use completely depends on your requirements and budget.
The first suggestion is a platform called Behance, an online platform to display creative work, owned by Adobe.
Behance is extremely easy to use and is perfect for someone who doesn't want to spend a long time building out the look of the site.
Simply upload your work to Behance and it will display it within its clean interface.
If you are looking for some more freedom and really hone in on the design of your portfolio, WordPress, Wix, Squarespace, GoDaddy, and Fabrik are all excellent platforms to use.
If you have a keen eye for design, you will love customising your portfolio to your liking with these alternatives.
We're also a fan of Elementor, which now powers more than 7% of all the world's websites.
They're one of the go-to platforms for people looking to create WordPress portfolio sites, code-free.
We really like their user interface and there are a lot of elements available even in the lower pricing plans, so it's great value for money. 
It also integrates well with third party providers, such as The7, which is one of the most customisable themes out there.
How much does a portfolio site cost?
In terms of pricing, you can set up a Behance profile for free and upload your work almost instantly.
If you want more customisation and features, the "ProSite" is $11/month or $99/year.
Alternatively, if you are already paying for the full Creative Cloud suite, you can get ProSite included in this for free!
For the other platforms, here is a full breakdown of their costs.
Wix Costs
Squarespace Costs
GoDaddy Costs:
Fabrik Costs:
4. Entertainment Sites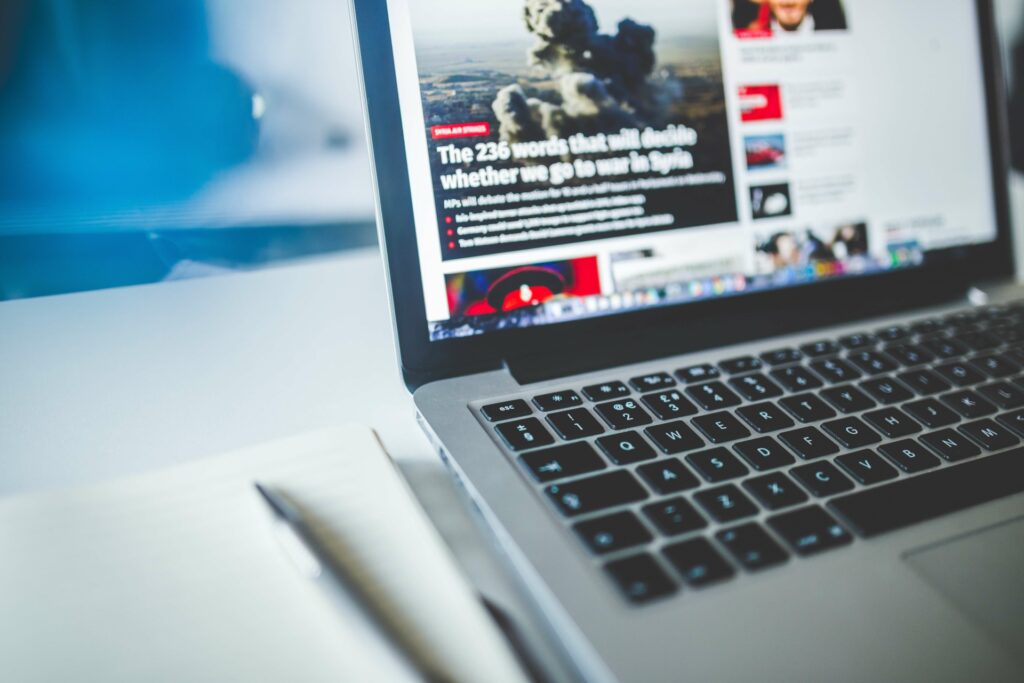 What is an entertainment site?
An entertainment website usually has the goal of driving high amounts of traffic to the site in order to make money from advertisements or affiliates.
These websites tend to always be centred around content, whether that's video content, text-based content or a combination of them both.
A great example of a video-based entertainment website is Youtube.
Youtube's gains millions of views daily from user-generated content and let's be honest, it's very easy to spend hours of your time watching random videos on YouTube.
BuzzFeed is a great example of an entertainment website that is centred around text-based content. Buzzfeed pulls in around 22 million visitors per month and thrives off breaking news, quizzes, celebrity gossip and much more trending content.
If you have dreams of building the next BuzzFeed then you are going to need the right platform to manage and support all the content.
What is the best platform to build an entertainment site?
In order to build your very own version of BuzzFeed, WordPress is definitely the best platform to go to.
For a content-based website, you are going to need a content management system and WordPress is easily the best on the market.
WordPress is a really flexible platform that welcomes beginners but also has the functionality to support technical developers.
Expect to browse from thousands of plugins and themes when using WordPress, making it easy for you to get the "BuzzFeed" look right away.
Not only does WordPress have viral-content themes such as Novapress, Buzzz and Newspaper, it also comes loaded with pre-existing solutions for building quizzes and member registration.
How much does an entertainment site cost to build?
In order to build an entertainment site, it's going to cost you, but not much.
Thanks to the wonderful platform that goes by the name of WordPress, you can install a free theme onto your site which will give you the layout and look of a BuzzFeed style site.
But firstly, you are going to need a domain. Now, domains can vary in price based on how general you go.
Want to buy "apple.com"?
Yeah… good luck with that one.
Want to buy "viralnewsstop.com"?
That's more like it.
The more niche and specific your domain name, the cheaper it is going to cost you.
If you go for a domain name that is valuable to others then expect to be paying £2000 and above for one.
Our advice… stick to £0.99p domains when you are starting out, there's still plenty to choose from.
Next, you are going to need a secure web host. Web hosting can cost as little as £0.80p per month, our favourites are Namecheap, Godaddy​, Siteground and A2 hosting.
When you have the domain and hosting sorted, you can now look to install a free WordPress theme in the style of your choosing.
Whilst there are many free themes that will do the job, if you are looking for more features from a theme, you can buy the full version for £25 – £100 depending on the quality.
Once you have your theme, get ready to write some viral-worthy content and bring those views in!
5. Personal Site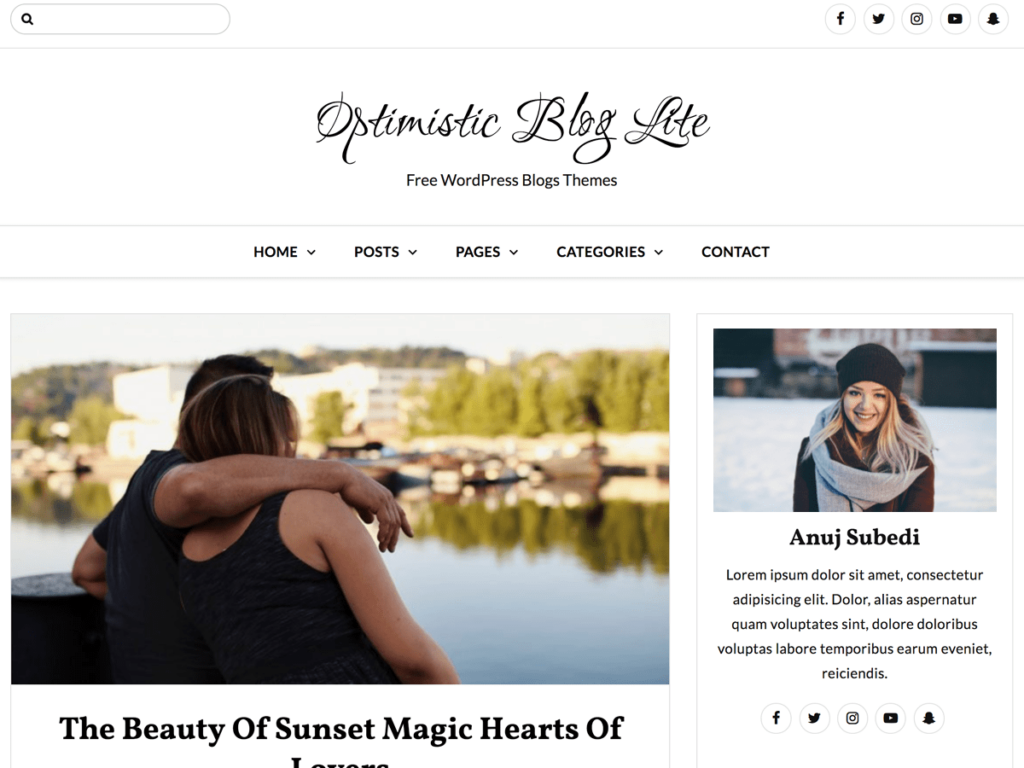 What is a personal site?
Looking to build a personal brand or get your thoughts into the world? A personal website might be what you are looking for.
A personal website is a website that has the sole purpose of providing information about an individual.
This can be great for future employers to get a feel for what you are like or to become a thought leader in your field of expertise.
For some, a personal website is just an extension of themselves and allows them to build an online diary.
Personal sites will usually engage readers by sharing personal thoughts, interests, opinions, advice and much more.
Personal sites usually will have an integrated blog that allows the owner to constantly update.
What is the best platform to build a personal site?
More often than not, personal websites won't be hand-coded by the owner of the site (unless they have a flair for HTML and CSS).
Typically, free hosting services such as GoDaddy will include a page-builder that allows users to get a website up and running with no coding required.
The typical website builders, as mentioned above, would be perfect with someone who has little technical skills.
WordPress also has some really great themes for personal websites such as Jevelin, Soledad and Kalium.
How much does a personal site cost to build?
Because of the nature of a personal site, getting one up and running isn't going to set you back too much.
If you want a site that is fast, simple and easy to set up we strongly recommend you use a page-builder such as Wix, GoDaddy or Squarespace.
Wix Costs
Squarespace Costs
GoDaddy Costs:
If you would like something a little more professional, we recommend you use a WordPress theme, as mentioned above, that normally start around £45.
If you aren't familiar with WordPress, it might be best to go to a web design or marketing agency.
As long as your personal site doesn't demand all the latest bells and whistles, paying someone to build one for you should be relatively cost-effective.
6. Affiliate Marketing Website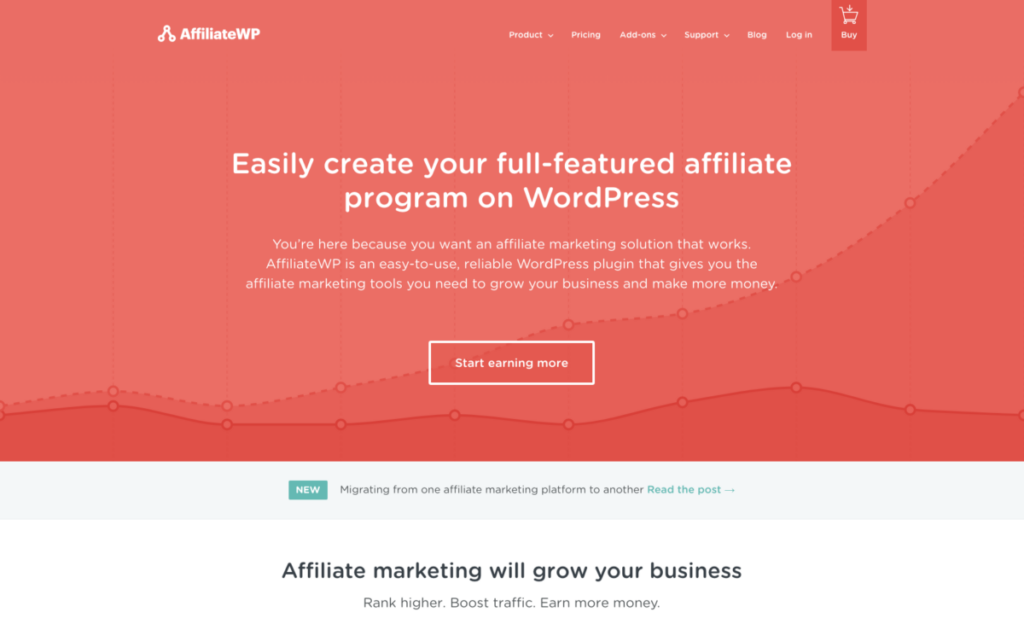 What is an Affiliate Marketing site?
Everybody who owns a website would like to make money from it, right?
If you have strong desires to earn some income on the side of your day job, or even want to do this full-time, affiliate marketing may be what you are in search for.
An affiliate marketing site is a website that recommends products and services through content leading to a commission from the sale of those products/services.
Usually, there are four main parties involved with affiliate marketing: the affiliate website, the affiliate network, advertisers and finally, the buyer. 
For example, let's say you want to start up a photography blog to advertise affiliate products (cameras and equipment).
You, the website owner, would act as an affiliate and create content with product links to cameras.
Your advertiser could be Amazon or other retailers, whilst the affiliate network would track the sale so that when someone clicks the product link on your site, the advertiser knows the sale has come from you.
So, the next time someone is searching for camera equipment on google, your SEO optimised blog will, hopefully, be seen by a searcher.
If they trust your recommendations of the product and choose to purchase it through your link, then ker-ching, you've just made money online.
With affiliate marketing, your aim is to generate traffic to your website. In order to do this, you are going to need to look at Search Engine Optimisation.
What is the best platform to build an Affiliate Marketing site?
If you've bought into the idea of affiliate marketing, you are going to need the right platform to build it on.
While we could list probably about 50 different website builders, we have chosen four main builders that we think will provide you with the best functionality.
The first option is an obvious one: WordPress.
WordPress is a great platform for an affiliate site as it comes loaded with plugins and templates specifically for affiliate marketing such as "AffiliateWP".
Wix and Squarespace is also an option for affiliate marketers, in particular for those who are restricted by budget.
Squarespace and Wix are popular affiliate marketing site builders, helping users who aren't technically gifted build beautiful websites.
How much does an Affiliate Marketing site cost to build?
Before you go ahead and choose your platform of choice, it's important to compare which site builder is the best value for your money.
So, let's start off with WordPress. WordPress is the most popular website builder on the market currently and there isn't too much debate about this.
WordPress excels when it comes to affiliate marketing, boasting over 50 templates designed for affiliate sites.
Before you go ahead and build your WordPress affiliate site, be aware that the affiliate theme on WordPress usually cost around £40 to access all the features.
If you have a slightly smaller budget, Wix may be a good option for you. Wix comes with some really great tools for SEO, Social Media and Email Marketing.
Each template on Wix is optimised for mobile so you never have to worry about the responsiveness of your sites!
You can find the Wix costs below.
Wix Costs
Squarespace is a website builder that comes with a plethora of customization options and really stunning site designs.
Squarespace has 24/7 customer support along with an easy way to upload and format your images. You can find the Squarespace costs below.
Squarespace Costs
7. Educational Website
What is an educational site?
Who doesn't love learning online? If you've ever visited Udemy, Lynda or Coursera, you have interacted with an educational website.
With the vast amount of information on the internet, educational sites can act as a hub to absorb information and learn new skills.
Educational websites are sites that allow users to learn new information wherever they are in the world.
This could be through blog posts, videos or even interactive elements on a website.
What is the best platform to build an educational website?
If you were looking to create a website that teaches people how to learn facebook ads, for example, you may have a blog or a series of videos on your site.
For these types of educational sites, that are quite simple in nature, WordPress would be an ideal platform to build this on.
However, if you are planning something big, you may want to look beyond WordPress.
If you need a website where people can login, make payments, view their chosen courses and view them in a smooth and efficient manner, it may be best to have a custom site built.
While you can still achieve most of the above features on a WordPress site, if you plan on having thousands, or even millions, of users each month, a custom built site would be the way to go.
What is the best platform to build an educational website?
As mentioned above, the complexity of your site will always factor into the cost.
If you want a website where users can learn information through blog posts and videos, you could be looking to spend £1000 to £3000 on a professional website.
This website would work well out of the box but may not have some of the features i.e online payment, like a more complex website would have.
If you don't plan on taking over the e-learning space and just want to help as many people online as you can, we would suggest building the site on WordPress.
On the other hand, if you are in fact looking to take over the e-learning space and have your sights on competing with Udemy, we would suggest getting a custom built website.
A custom built website that will store lots of video, online payments, user portals etc, could cost from between £4000 to £20,000+.
8. B2B Websites
What is a B2B website?
Are you looking to reach other businesses online? Or, maybe you are looking to generate a high volume of leads every month.
If you are a B2B (business to business) company, then it's a no brainer that you build a website that can generate leads and drive sales.
A B2B website is a site that is built specifically for business looking to attract other businesses to their services/products.
What does a B2B website look like, we hear you ask. Well, a B2B website needs to make their sales process as quick and easy as possible.
This may consist of having clear call to actions for phone numbers or contact forms presented clearly on the page.
While Brochure websites are all about the aesthetics, B2B websites are about capturing user information and eventually closing a deal.
What is the best platform to build a B2B website?
With our experience building B2B websites for a range of different industries, we have found WordPress to be the most cost-effective and efficient platform to build on.
Not only is it easy for the business to update content in the backend but WordPress websites are generally more cost-effective than custom built sites.
When it comes to adding forms to your website and collecting user information, WordPress is really effective and has a host of plugins that you can utilise, a lot of them for free!
How much does a B2B website cost to build?
A typical B2B website may cost anywhere between £3000 to £10,000, depending on how complex a site you require.
If you are looking to build a website that is much more than a brochure site, one that will bring you leads and sales, then you need to invest appropriately.
At Tao Digital, we are a B2B digital marketing agency, so we have invested in our website to ensure that it is optimised for conversions.
This is commonly known as conversion rate optimisation.
If you work with a professional digital marketing agency, they should build your B2B website with conversion rate optimisation in mind.
This means friction will be removed between the user and their ability to send their details to you.
The purpose of this is to increase the volume of sales coming through the site and, ultimately, increase your bottom line.
Final thoughts
Hopefully, we have provided you with some insights into the most popular types of websites in 2019.
If you are looking to make money online, we definitely recommend building an e-commerce site, entertainment site or an affiliate marketing site.
If you want to build a personal brand or showcase your talent then a personal site or portfolio would be best for you.
And finally, if you are looking to establish an online presence for your business, a brochure site is the way to go!
If you are looking for a website, feel free to check out our Web Design and Development services page.