So, you're here to find out what to pay for your SEO?
The main question facing anyone who is looking to grow their business using Search engines or the internet will face this question at some point. It is a very valid question.
Where would you start?
How do you know what a good deal looks like?
What should I be looking to budget?
All these are questions that would face the first time SEO user and those looking for SEO prices.
If you have been in business for any period of time, there is a good chance you will have heard the term SEO, Search Engine Optimisation, Search Engine Marketing, inbound marketing or just Digital Marketing.
Either way, most businesses today will have some element of digital strategy in place to gain leads or sales online.
It's difficult to know what you should spend on SEO
Having been in that position myself in the past I completely get this. Back in the day, with my first business, online marketing wasn't such a must as it is today.
Digital marketing, however, in my sportswear company was my first foray into using an SEO agency to gain us better visibility and rankings within the SERP (Search Engine Results Page).
So this was a question I faced when first creating to company budgets and looking at what finance I needed in place to grow as I wanted to grow.
SEO prices can vary so much, it is very difficult to know where to start or how much you should be paying.
How much does SEO cost for a small business?
This is a question we get a lot, the answer is still not straight forward.
The main thing for a small business to consider is the amount budget they are willing to invest over a steady period of time to build value to a website.
The value of a lead also needs to be considered; if you are selling a service with a large margin it makes sense to be investing more into SEO than a company who sell one off low value services or products.
We do find, however, that the companies with the lower value offering do very well from organic search. The search results are generally less competitive than some of the bigger ticket industries.
So, we would suggest you sit down an think about a budget you are happy to invest for a period of 6 - 12 months which will help build the future profits of the business itself.
Looking for help with generating more sales leads?
Speak to one of our team today about our SEO services
The cost of SEO can be affected by the Adwords cost
When looking at the cost of SEO it would be daft not to think about the cost you would pay per click when using Google Adwords or Bing Ads. If you are trying to rank your website for a national search term it will take a much larger amount of work, therefore a larger cost to achieve than if you were looking at ranking for a local search term. Having said that there is now a lot more competition in the local search results as Google gets smarter with the intent behind every search.
A good analysis of the existing situation is key
It can be very difficult to determine what work needs to be done to help improve a site's rankings without first looking at the current situation. Questions to be asked would be:
Where does the site currently rank for the desired keyword/phrase? A great tool to help here is Google Search Console.
What are the objectives of the business? What position is the dream?
How fast are the results wanted?
How much organic traffic is Google Analytics showing?
Quality has to be the first thought
Some SEO companies will suggest they can do a sites SEO for as little as £35 per month. How much time could actually be spent by a search engine optimizer working on a website for £35 per month? What type of marketing could be done for that little? This type of service is either not actually doing anything for that money every month or they are using some form of marketing which has to be against Google Guidelines and would not constitute quality SEO.
What's the worst that could happen? Well, Google could give you a manual penalty. Trust me, you don't want one of these on your site. Imagine waking up in the morning, looking at Google Analytics and seeing no traffic from Google?
The main thing to do is use your common sense when looking at this type of service. If it looks to good to be true, it probably is!
So how much does SEO cost then?
Well, therein lies the problem. Everyone seems to have a different take on what it should cost. Some agencies out there will charge £160-200 per hour, others claim to get you to page 1 for £35 per month. This is a real issue, it causes a dilemma for business owners who want the results but also want value for money. You're in need of a reliable search engine optimizer, but which one works for you?
SparkToro carried out a survey back in 2015 based on US agencies and the results for the main 'What do you charge for SEO?' are below-
Survey Question: For those clients you service with ongoing/multi-month contracts, what is the average client's monthly SEO billing?
10% — less than $500
27% — $500-1,000
29% — $1,000-2,500
20% — $2,500-5,000
15% — $5,000-10,000
To see the study for yourself, here it is.
How much does SEO cost in the UK?
Sadly the information above does not cover the UK, which is of course where we mainly work, but knowing the industry and understanding the environment the below is my insights into the UK costs.
£50 – £150 per month: Low value SEO (Or very low competition)
£150 – £500 per month: Small-sized business SEO
£500 – £1000 per month: National Small business with higher level of competition
£1000 – £2000 per month: High Quality SEO for competitive industries
£2000 – £10000 per month: This all depends on the value level of the business. A High end value led client with multiple locations or multi-national SEO requirements. This becomes a high quality content marketing led approach.
What are your goals from an SEO campaign?
The first thing to ask yourself when thinking about an SEO campaign would be to think about what the end goals are. Many a time I have spoken to clients who are not happy with their existing SEO companies and want to look at moving. The main thing I find here is that it might not be that the agency isn't producing on the results that they are aiming for, but more that the agency and the client goals are not directly aligned to each other.
Before you start any search engine marketing campaign, you need to make sure you have the goals in mind and keep these at the forefront of anything you do, including your business SEO.
What is your target market/industry sector and how competitive is it?
The competitiveness of your industry or market sector is one of the main areas to focus on when doing initial research into an SEO campaign. This will have a major bearing on the costs to gain the results you're looking for.
As an example, the Photocopier leasing industry is highly competitive. To rank in position 1 for this term would take a large budget for both organic SERP position and the Pay per click rankings. Largely due to the fact the customer lifetime value is so high for a photocopier lease. Not only do you get the client to buy a photocopier but the supplier would normally be able to sign the client into a fully managed service which would bring further revenues.
Contrast that to a local cafe that is looking to get customers to visit from the surrounding areas. The competitiveness in the local area maybe a bit easier. This is not that it is easy to rank but that normally the owners of local cafes might not be in a position to pay an for monthly SEO and also not have the time to research the techniques they need to implement.
Top Industries by sector
List of top ten industries paying Google adwords in 2011 were
Finance and Insurance (£3.2 Billion)
Retailers and General Merchandise (£2.3 Billion)
Travel and Tourism (£1.92 Billion)
Jobs and Education (£1.76Billion)
Home and Garden (£1.68 Billion)
Vehicles (£1.6 Billion)
Computers and Consumer Electronics (£1.6 Billion)
Internet and Telecom (£1.36 Billion)
Business and Industrial (£1.28 Billion)
Occasions and Gifts (£960 million)
Looking at the information here it would be safe to assume that all the industries above would spend a large amount on building their organic search engine's listings too. Especially with GoCompare.com spending almost £30 million in Paid search alone in 2013.
Is SEO a good investment for my business?
Will I get a good ROI on an investment in SEO? If done right there should be no reason why you won't see a return. The main thing is to find the right partner for your search engine optimisation requirements.
Research suggests that 81% of shopper conduct research online first. Obviously, this means that if you are not one of the sites found in the search results then you're missing out on forming part of that buyer's journey and becoming one of the trusted sources of information before purchase.
To help gain more buyers a good SEO campaign would not only look at the 'Intent credit card in hand' phase of the sales funnel but need to be there when the buyer is in the 'awareness phase' or top of funnel and then produce the relevant content right through the traditional sales funnel. This way the buyer will build an affinity with your product and brand as you have helped them find the solution to the problem they have.
Cheap SEO is never a good idea!
With SEO so vital to companies now and the search engines being such a huge driver behind a large number of businesses, it surely makes no sense at all to use these cheap SEO services at £35 per month. I mean, it begs the question, how much work can they actually do for that each month?
Done right and SEO can be a huge driver towards your business goals and your future business success. Done wrong, using cheap SEO, and it could end up costing your business dearly.
In Summary
To all the business owners out there, SEO can help you generate more leads for your business. But it must be done right and you must make sure you're getting the value for the money you are spending.
When building your company's marketing plan, SEO must be a part of it. The estimates are that 61% of all organic clicks are in the Top 3 search engine result positions there is a vast amount of business to be had by getting your online search marketing right.
The key is finding the right company who you trust and know have the relevant skills to realise the search goals.
The latest research shows that almost 95% of all search engine traffic for websites is through Organic and only 5% is through paid search. This is a staggering statistic as some people are still not investing in the Organic search strategy.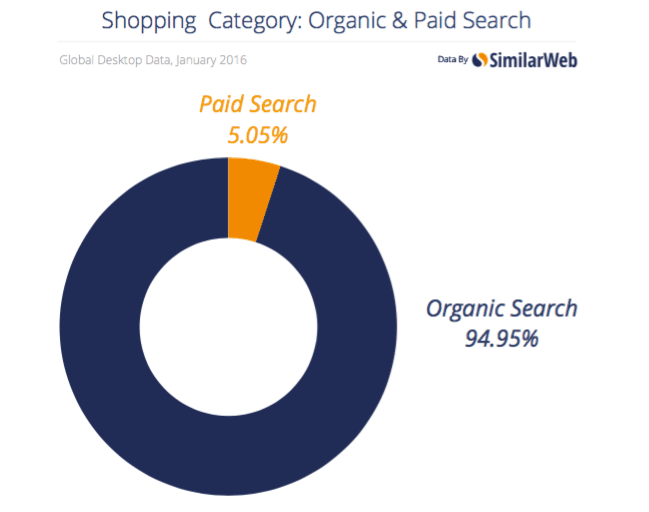 Join our mailing list now for more information on SEO and other services Tao provide
How much does SEO cost
Credit:
Matt Tomkin
/Tao Digital Marketing Ltd
How Much does SEO cost?

Written by:
Published by:
Tao Digital Marketing

on